2023 Ford Super Duty: A Towing Capacity of up to 40,000 lb
Author: Daniel-Rufiange
Published: 10/28/2022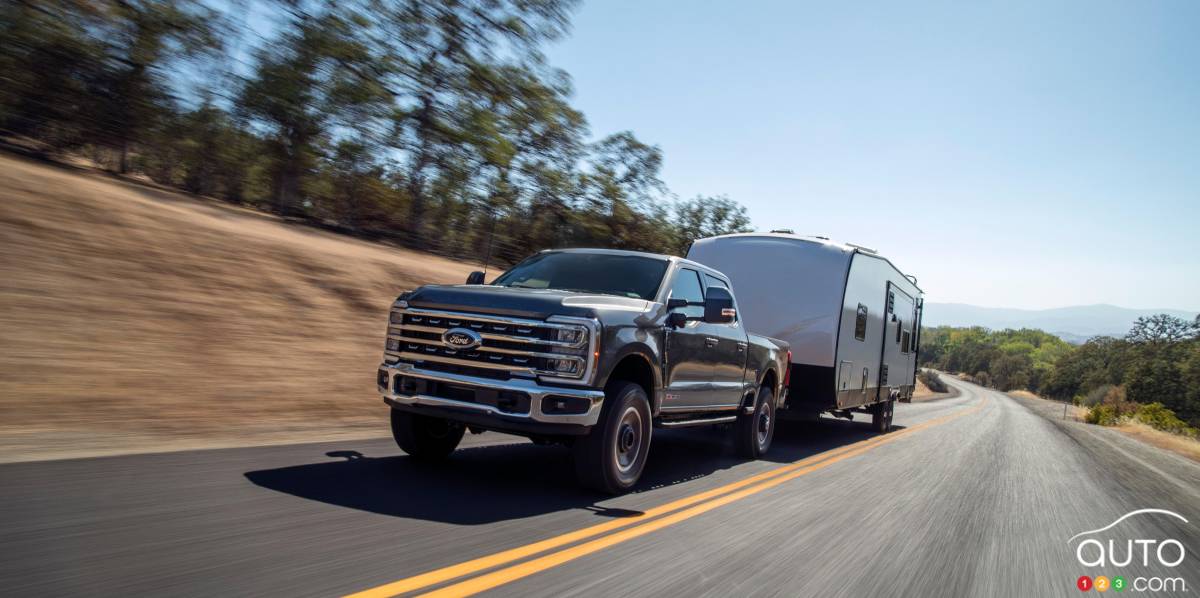 2023 Ford Super Duty: A Towing Capacity of up to 40,000 lb
• Ford announces a maximum towing capacity of 40,000 lb for its 2023 Super Duty model.
• Payload reaches a new high at 8,000 lb.
• A new 6.8L V8 engine is added to the offering.
• An HO (High Output) version of the Power Stroke diesel engine increases torque to 1200 lb-ft.
Ford recently unveiled the upgraded versions of its heavy-duty Super Duty pickup for 2023. There are some cosmetic changes for freshening-up purposes, as well as improvements to the interior, including a new optional 12-inch touchscreen.
Read more