2022 Land Rover Defender 110 V8 Review: '110 P525 V8' Stands for 'Most Over-the-Top Land Rover'
Author: Vincent-Aubé
Published: 10/28/2022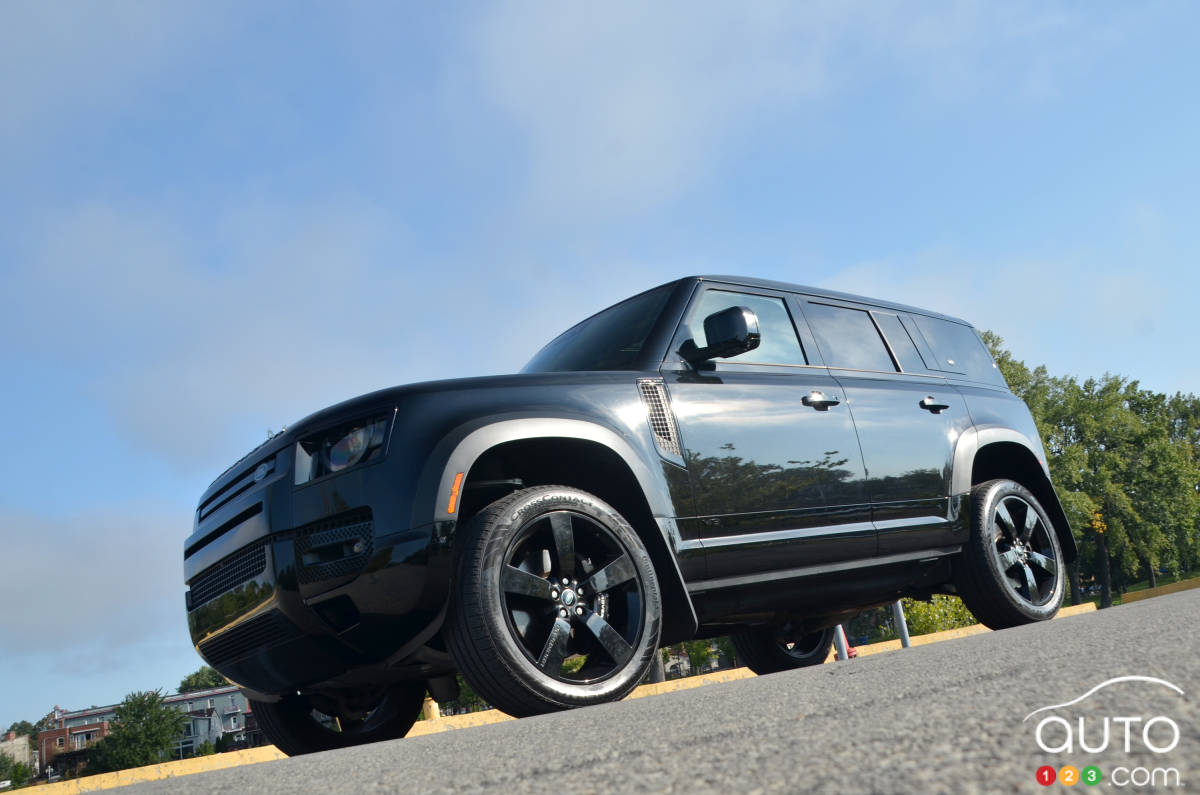 2022 Land Rover Defender 110 V8 Review: '110 P525 V8' Stands for 'Most Over-the-Top Land Rover'
• Auto123 put the 2022 Land Rover Defender 110 V8 to the test.
• This P525 V8 version represents the ultimate in excess under the Land Rover umbrella.
• This Defender can handle rough terrain, while on the road or in the city, it even manages to put smile on driver's face.
The Defender, which we were able to discover - rediscover, in fact - last year, is the model most emblematic of the Land Rover brand. It's true that the manufacturer already has some fairly unique and memorable models, like the Range Rover for example, or the more urban Evoque - but the Defender is in a class of its own.
For my part, I will always remember the day, several years ago, when a Moroccan Berber came to pick me and my better half up in a brand-new classic Land Rover Defender 110. From that day, my bucket list included driving one of these puncture-proof 4x4s, which are a bit more common outside of North America than inside.
Read more